Back to the list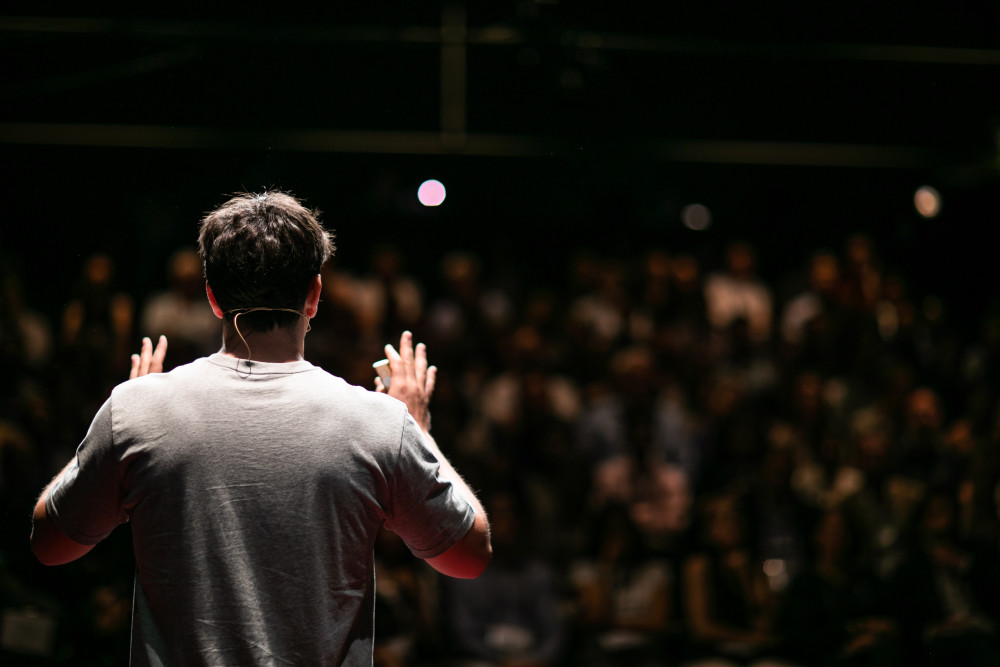 The Prince Albert II of Monaco Foundation unveils its Re.Generation Future Leaders Program
Press release
Aligned with its commitment to the younger generations, the Prince Albert II of Monaco Foundation is dedicating them a new initiative. The aim? To strengthen the leadership skills of young talents committed to preserving the planet while offering them a space where their voices can be heard.

Re.Generation is about :

10 young people under 35

selected each year to benefit from a

training programme

to develop their

leadership skills




I

nspiring masterclasses

by renowned environmentalists




Workshops

&

round tables

to stimulate

collective thinking

on key environmental issues


Site visits

&

meetings

with environmental organisations based

in Monaco


A

network of active members

with whom to exchange throughout the year




A

one year

communications & media support

to increase their visibility on the international stage



The Re.Generation initiative was conceived and built with the support of HSH Prince Albert II of Monaco, who is very attached to the values of passing on knowledge and skills to the younger generations. The Sovereign has therefore agreed to be the patron of the very first cohort which will be unveiled in July. The cohort will be made up of ten young people under the age of 35, from the Foundation's network, of all geographical, ethnic, gender and sectoral profiles. Businesswomen, activists, researchers, innovators, artists, academics, engineers, influencers, the varied backgrounds of these future leaders will be a real asset both for the community and for accelerating the transition towards more sustainable societies.
Renowned partners committed to us
Major partners have already joined Re.Generation, convinced of the relevance and added value of the initiative. They share their vision about the programme.
"IUCN's vision of a just world that values and conserves nature, cannot be achieved without the engagement and help of young leaders, their unique perspectives and fresh ideas. IUCN is therefore proud to partner with the Prince Albert II of Monaco Foundation in empowering tomorrow's conservation and sustainability leaders."
Razan al Mubarak, President, International Union for the Conservation of the Nature – IUCN
"At the National Geographic Society, our mission is to illuminate and protect the wonder of our world by investing in and empowering changemakers on the front lines of global issues like the climate crisis. We are thrilled to partner with the Prince Albert II of Monaco Foundation to help educate and empower the next generation of scientists, conservationists, planetary stewards, and global citizens so they are equipped to find solutions and advocate for positive change in their communities and beyond."
Jill Tiefenthaler, Chief Executive Officer, National Geographic Society
"The Re.Generation Leadership Program is a great opportunity for nature conservation organizations. We at EuroNatur aim at educating ourselves and our partners further – always for the benefit of nature and civil society. An opportunity like the Re.Generation leadership Program can make a huge difference as it strengthens and supports our great partner organizations throughout Europe in their fight for the natural treasures in their home countries thanks to the empowerment of next generations."
Annette Spangenberg, Head of Conservation, Euronatur
"The world is in urgent need of strong, ethical leadership and One Young World believes young leaders are best positioned to create this movement of systematic change. With the launch of the Re.Generation Future Leaders Program, One Young World is proud to work with the Prince Albert II of Monaco Foundation to support the world's brightest young leaders. Together, we will identify leaders from a range of backgrounds who are protecting the environment. Their dedication and delivery of innovation is the key to building a sustainable future."
Kate Robertson, Co-founder of One Young World
"Jackson Wild is delighted to join the Prince Albert II of Monaco Foundation as it launches the Re.Generation Future Leaders Program, sharing the initiative's commitment to accelerating the professional development of our planet's most talented conservation advocates. Jackson Wild is an inclusive global forum that accelerates and elevates impactful storytelling at the nexus of nature, science and climate through innovative and collaborative gatherings, skill-building initiatives, mentorship programs and career development. We look forward to showcasing the work and talent of this inaugural cohort of committed conservation leaders at the 2023 Jackson Wild Summit, in September. With the Re.Generation Future Leaders initiative, the Prince Albert II of Monaco Foundation continues to innovate on its long-standing commitment to accelerate global action to restore and protect our planet"
Lisa Samford, Executive Director, Jackson Wild
"TERI is committed to cleaner and sustainable future and is delighted to be working with the Foundation on integrated river management framework in India. TERI deeply appreciates the commitment of both the organizations for betterment of the society, environment and sustainable development, and is glad to partner again with the Prince Albert II of Monaco Foundation on its Re.Generation leadership Program. We echo the Foundation's vision to empower future leaders and trust that such initiatives would enhance informed decision making of the future leaders for a better and sustainable tomorrow."
Mr Anshuman, Associate Director, Water Resources Division, TERI
"Developing future leaders, sensitive to the environment, is key to change; this will contribute to preserving and perpetuating our planet. I am delighted to participate in this initiative which will be certainly crucial for our future." 
Fadi Boustany, Boustany Foundation
"The Cuomo Foundation has worked for over 20 years to transform and empower disadvantaged youth through access to education, particularly through the creation and funding of scholarships. Our partnership with the Prince Albert II of Monaco Foundation began over ten years ago with the IPCC scholarship programme, and we are excited to expand our support for their new environmental initiative. I am confident that the Foundation's Re. Generation Leadership Program will successfully support a solid foundation for young changemakers to build new powerful systems, develop long-term positive solutions, and support a liveable planet for all to nourish and cherish in the future." 
Elena Cuomo, President, Cuomo Foundation