Back to the list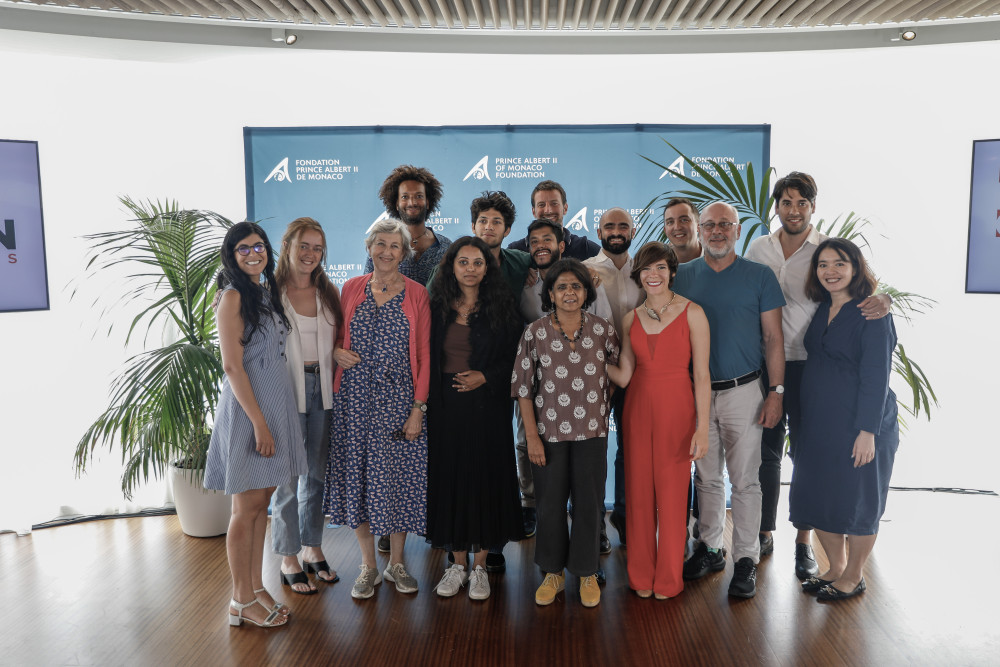 Entrepreneurial, Systemic, and Inclusive perspectives on Climate Leadership
Food for thought
An intense couple of days filled with masterclasses and discussions ended with a fulminant trio of speakers. The members of the 2023 Re.Generation program listened to Spanish entrepreneur and innovator Alejandro Agag, the chairman of the first Formula E company. He described his economic and political career and how he sees his involvement in electric racing cars as an innovation lab for the mobility of the future. A profound debate ensued about the role of technological innovation and individual responsibility between members of the cohort and the Spanish businessman. Afterwards, international change-maker Julia Marton-Lefèvre picked up the thread and gave a lecture on systemic thinking and its vital role in climate leadership. Her experience of bridging cultural and disciplinary boundaries in many international organizations serves as an example for a responsible and holistic approach to governance. The day finished with award-winning Indian environmentalist and climate justice activist Sunita Narain telling the cohort about her inspiring career of mobilization and political action. Through her multifaceted and rich experiences, she demonstrates to the cohort how there can be no climate policy without inclusivity.
Key takeaways:
1.

"Emissions are like a bathtub, and the bathtub is full. We can't just fiddle with the tap; we need to pull the plug." Alejandro Agag illustrates the need for carbon capture innovation in order to reduce emitted CO2 and other greenhouse gases.
2.

"We have to change the habits of thinking towards a more systemic approach. This is not easy and we will make mistakes, but such change is possible" Julia Marton-Lefèvre explains how her life motto of 'No Logos, No Egos' allowed her to be an approachable leader and break through silos in international and educational organizations.
3.

"We've lost the last four decades on global issues because of a misunderstanding of what leadership means. Now we must act at scale. This is not convenient." Sunita Narain shares her perception of international development as she calls for non-technocratic solutions which transform people's aspirations at large.
4.

"The driver is inclusivity and affordability; the answer is sustainability." Narain is adamant that success in environmental policy is inextricably linked to social issues. Putting inclusivity and the perspectives of the poorest centre stage is necessary to find politically feasible solutions that make everyone better off.
Witnessing this tour de force of different approaches to climate leadership, the cohort is presented with ample opportunities to draw inspiration from. With no doubt, the messages shared and discussed by Agag, Marton-Lefèvre and Narain will accompany and continue to encourage the members of this year's Re.Generation program.
Photo credit: ©Pierre-Edouard Coursault/FPA2